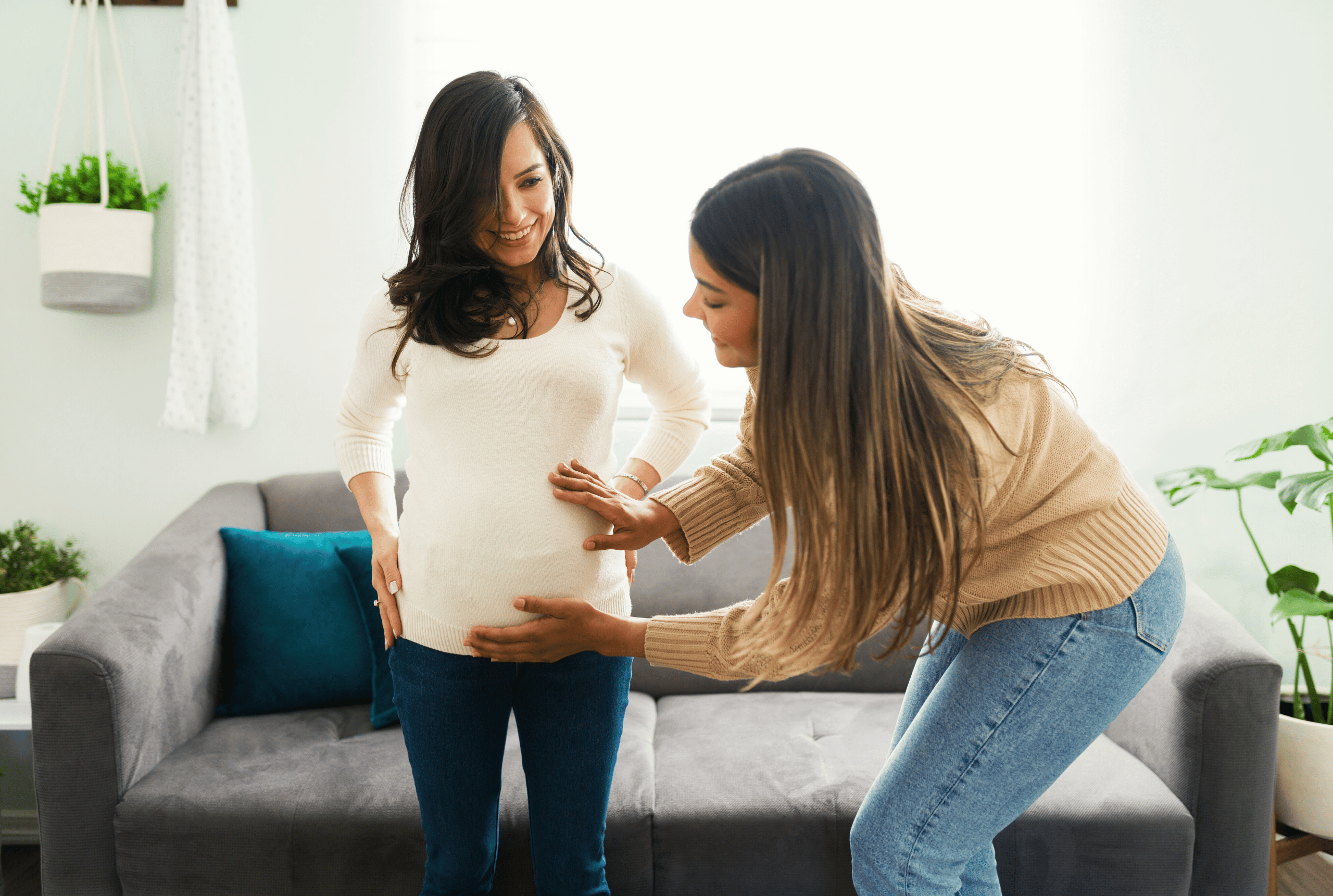 What's the difference between a Midwife and a Doula?
What is a Midwife?
Having options is a good thing, right? When it comes to picking a healthcare provider to help you through pregnancy and birth – you definitely have options. Certified Nurse Midwives (CNM) are trained nurse practitioners with specialized training in pregnancy, birth, and well-woman care. Midwifery-led care has been well studied and is associated with positive outcomes, including high rates of vaginal birth and patient satisfaction. Midwives are experts of labor support and putting you at the center of your care. They are specifically trained in caring about the physical, emotional and social wellbeing of you and your entire family.
Certified nurse midwives collaborate closely with obstetrician-gynecologists. Though many CNM patients never meet a physician during their pregnancy and delivery, these physicians are available to you and your CNM if their expertise is needed. Examples of when a CNM may request assistance from an ob-gyn physician include pregnancy or birth complications or the need for cesarean delivery. Certified nurse midwives are known for their emphasis on health education, emotional support, empowerment and evidence-based holistic health. For these and other reasons, many women choose a CNM as their primary healthcare provider during pregnancy, delivery, and well-woman care.
When choosing your primary pregnancy healthcare provider, it's important to explore your options and make an educated choice. Partnering with a CNM allows you to benefit from the midwifery model of care while having the peace-of-mind that comes from knowing they are backed by a physician if unforeseen events arise. To learn more about our collaborative model of midwifery care, reach out to us at Diana Health. We are here to educate and support you.
What is a Doula?
As a midwife, I often get the question: What's the difference between a Midwife and a Doula? It's a good question! Doulas provide continuous emotional, physical, and educational support to their clients through the birth process. Certified Nurse Midwives (CNM) are trained Nurse Practitioners with additional training and expertise in providing comprehensive medical care for pregnancy, birth and well-woman care.
Both Midwives and Doulas provide labor support, and this shared area of expertise is often what gets the public confused. Doulas do not provide direct medical care to the birthing family, as their focus is to help a client get clear information to make decisions, provide hands-on labor care, and provide continuous emotional support.
Evidence shows that having someone attend carefully to your needs through the birthing process, such as a doula working collaboratively with a CNM, really makes a positive difference in outcomes and experience. Working with doulas has been shown to improve birth outcomes and long-term health – including lower rates of postpartum depression and anxiety.
Certified Nurse Midwives and Doulas work really well together, sharing a holistic approach to pregnancy, labor and delivery, while collaborating to support an environment around the birth family that positively impacts this beautiful time. Despite their shared areas of labor support, each knows the value of the other's expertise and work toward a seamless, integrated care experience.