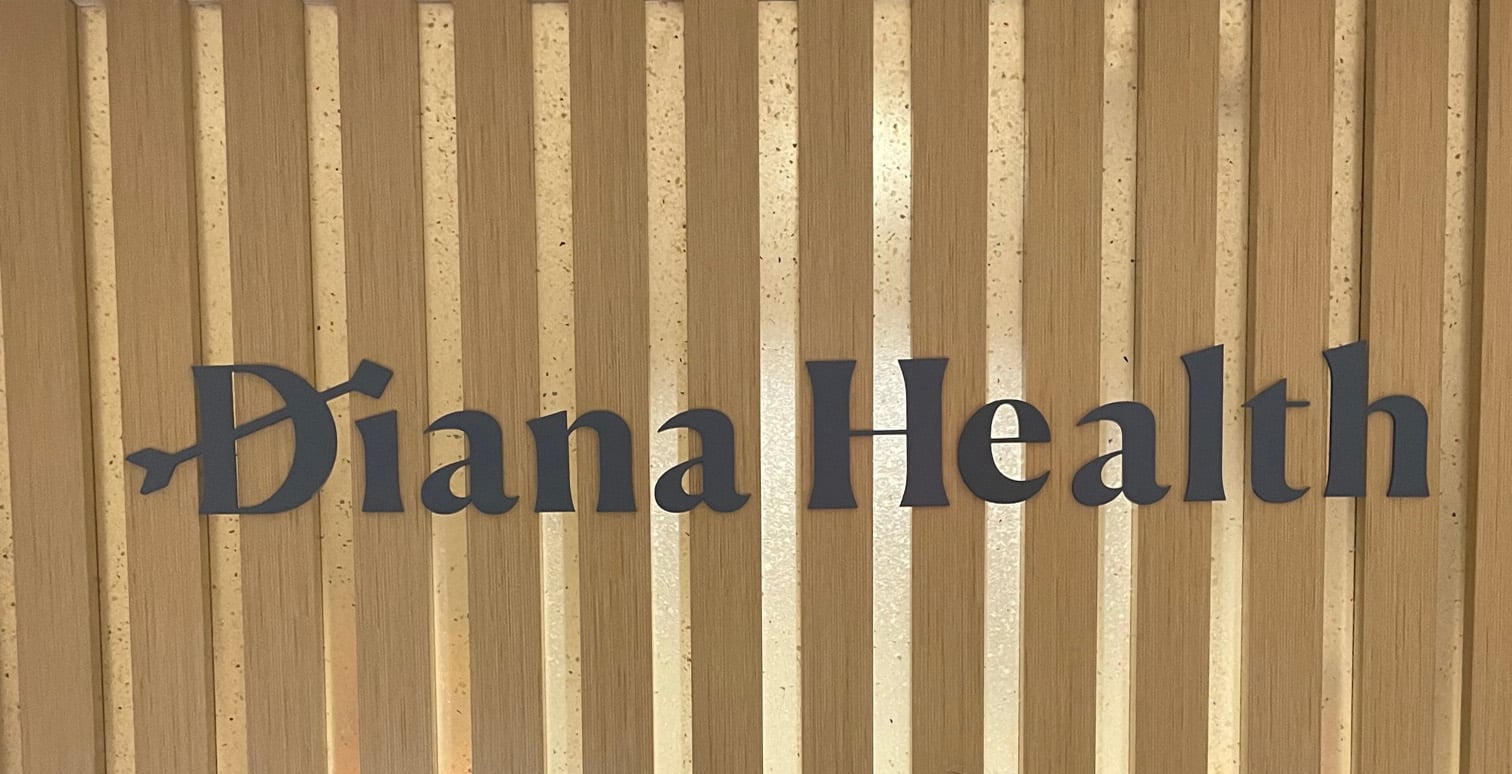 What is The Diana Difference?
When it comes to your women's health care , we know you have a variety of options. As you consider which provider or practice is right for you, we want you to feel confident in your decision. 
We often get asked, "What do you mean by The Diana Difference?". Here's what makes us unique from other healthcare providers.
We're All About YOU
We don't believe in cookie-cutter care plans. You are unique and your care should be too! From Day One of being a client with Diana Health, we want to get to know you and your preferences. Your visits will be tailored to your personal preferences, and we'll work with you to develop a personalized care plan that accounts for all of your health needs – physically and mentally. 
If you're a part of our Maternity Care program, your birth plan is entirely yours to create and we will respect and honor it through every point during your birth journey. If something arises that requires deviating from your birth plan, we'll discuss it with you, present your options, and work together to make the best next-step decision that prioritizes the health of you and your baby.
…And That Means the Whole You
We don't just provide "down there care"! We care about every part of your health and wellness, including physical, mental, and social wellbeing. At Diana Health, you can talk to your Care Team if you're in need of mental health and/or wellness services to meet your wellness goals. Our team is collaborative with OB-GYNs, Certified Nurse Midwives, Mental Health Therapists, and Health & Wellness Coaches working together to provide the right care plan for your whole health needs.
Convenience is key
We know that you have a busy and hectic life, and that unfortunately, can make it hard to prioritize your own health and wellness. We try to make it easy for you with same and next-day appointments, and convenient online scheduling via our website or Diana Health App.
We also try to meet you where you're at, so if it's easier for you to meet virtually with one of our providers, we offer telehealth visits.
We believe in empowering you to take control of your healthcare
Knowledge is power and at Diana Health, we want you to have all of the knowledge, resources, and tools you need to make the best decision for your healthcare needs. Our visit lengths for most visit types are longer than typical offices, which allows our providers to get to know you and speak in-depth about your questions and concerns. You won't be rushed or hurried through the visit.
Plus, if you forgot to ask a question or couldn't remember the answer, you can reach out to your Care Team via our Diana Health App to continue the conversation. Our app also provides helpful articles and educational resources for you to review, based on your personal healthcare needs.
We can help you build your village
We truly believe that women thrive in their mental, emotional, and physical health when they have a strong community and support system around them. Our goal is to create a community within and outside of our walls. 
That's why we offer classes, events, and programs to build community, and meet other Diana Health clients. These programs are offered throughout the year, so there is something to meet every client's personal needs and goals.
We're a Safe Space
More than anything, we want you to feel safe and supported, physically and emotionally, when you step foot in our office. Your Care Team is here to lend you an open heart for whatever you may be going through.
We've designed our office spaces to be calming and comforting, with cozy couches and chairs, snack bars, and warm, soft robes in the exam room. We know going to the doctor can cause anxiety and we aim to take that stress away.
If this sounds like the kind of care you're looking for, book a visit with us today! If you're still on the fence and have additional questions, book a virtual consult with a member of our Care Team, who can give you more insight into what makes Diana Health so special.